You can download the source code on the following link.

Libraries used for this project
(1) ESP8266 by ESP8266 Community version 2.6.3

(2) Firebase_ESP8266_Client-4.3.7
https://www.arduinolibraries.info/libraries/firebase-esp8266-client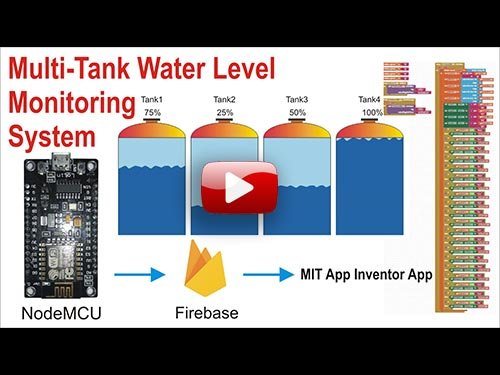 You can download Arduino code for this project.
Multi Tank Water Level Monitoring System using Nodemcu(.ino)
You can download MIT App Inventor project file here (aia)
If you like this video, please Subscribe for more new videos.
Click Here For More Video Tutorials
---